Wall Writers Promo video →
Wall Writers Promo Video
GRAFFITIDAVE WORKSHOPS: T'other stuff coming up -... →
graffitidave: Also coming up is my project with the folk's at ADDACTION.I'm really into this project as we're not sure what shape it will even take yet.We'll just freestyle idea's for a few session's and see what's proved most popular and then decide on a final piece of group work. YES-We have faith;) The only…
What?Graffitidave slacking? AS IF!!!
graffitidave: Yes yes y'all… It's that time of week again.. Massive thank's to Katie@Nacro for the photo's from the last two session's of the Dulverton project.We dont play when we paint yknow.Much great work was produced and an amazingly productive session last week.Big round of applause to all the lad's that got down and got biz-zay. Oh i'm just talkin right?Pffft-check the photo's...
Respect-The name of the game.
graffitidave: Graffitidave and the Dulverton crew are on a roll! Here you go lad's have an empty container and see what you can do with that…small,cramped and with a crazy ridgy surface NO PROBLEM;) Great work today lad's…RESPECT is due.
Watch
New Unkle video for "Another Night" I'm sure it's doing the rounds on a ton of blogs, and whilst it's true that Lavelle/Unkle is largely distanced from any of it's roots these days, it's a fantastically shot video, and worth watching, just for some incredible photography UNKLE – ANOTHER NIGHT OUT  Director - Toby Dye Executive Producer – Svana Gisla ...
Vetz: From the vaults
A classic from Milestones graffitidave: This is from my voluntary graff art session's at Nacro in Chester.To everyone who took part and got creative every week-i hope you had fun and THANKYOU.
Backyard flyers+photo's.
graffitidave: Much thank's go to BXL for the Backyard flyer's-Yeah one of them was VERY last minute but i know you love those kinda deadline's-they keep you on yer toes;) A few photo's from BXL at a dance studio i did late last year. Please check the link for more work by BXL. http://blackxlist.tumblr.com/
GRAFFITIDAVE WORKSHOPS: The Backyard jam. →
graffitidave: Here's a little event thrown by me and my mates-The Backyard jam. Just a bunch of mates doing what we all love-painting and playing the best music you've EVER heard.I'm honored to have some mates who are HEAVY HEAVY d.j.'s-local legend's D.J. STET,CARL OUR 45 KING and the MARTORIALIST rocked the…
5 tags
Vetz & C.A.T.H. (Chester Aid to The Homeless)
The C.A.T.H. shots are from a voluntary project that I did recently at a day centre with the residents of Roodee house with the help of John Buchanon from Chester aid to the homeless. We painted a variety of pieces from large scale Graffit murals to smaller work like canvases and any other objects that we could paint…..get of yer backsides and go and find some volunteer work in your...
5 tags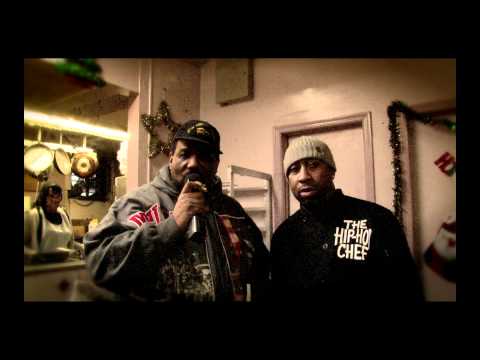 3 tags
Vetz & The Dulverton Project →
D.C.'s Dave Vetz is running graffiti workshops as a part of the Dulverton Projects self development programme from January until March About Dulverton Projects/Local Solutions: LOCAL SOLUTIONS is a leading social enterprise in the North West of England, which was established in 1974.  We have a proven track record of improving the quality of life for vulnerable and excluded people in the...
8 tags
Vetz update, youth intervention work
Vetz will be starting a month long youth intervention project in February with the Warrington wolves rugby clubs community group-The wolves foundation. The idea is to get out in the local community and engage teh local youth in positive activities like art,street dance and various sports. A write up on the basics of intervention work and its benefits- Youth intervention officers work with our...
6 tags
Roy Ayers and Pete Rock
Last year I was lucky enough to shoot Roy Ayers and Pete Rock, both complete legends, and I'm a big fan of both their work so I was very excited to both shoot them before and during their set, and to see them play.
3 tags
Watch
Another must watch Graffiti video, "Unlike U" Here's some info about it linked (and google translated) from http://ilovegraffiti.de/blog/2011/12/03/unlike-u-full-movie/ The good news: Almost exactly a year after the release of the film " Unlike U - Train Writing in Berlin "is now officially free andhere to watch online in full length and good quality. The bad news:...
Watch
A must watch Graffiti trailer. Here's the info from Vimeo "Classic Hits — New York's Pioneering Subway Graffiti Writers, is a book by Alan Fleisher and Paul Iovino, with Introduction by Phase 2, published by Dokument Press. Classic Hits is the most visual book on early 1970s graffiti ever published! Early 70s New York saw the growth of a new phenomenon. Graffiti is...
8 tags
Please support your local dogs home
Please support your local Dogs home. Dogs homes are a very worthy cause for your support at any time of year, at Christmas though, they're often stretched thin, and working on a minimal staff. Please, if you're considering getting a dog, make your local dogs home your first port of call, they really need your help, and it can be a hugely rewarding experience, both for the dog and...
Vetz on facebook & graffitidave.co.uk →
Vetz has set up a facebook page for his workshops and various services. For more information on current and past workshops and past organisations he's worked with, or just to click that "like" button click the link above or check his site at http://graffitidave.co.uk/
10 tags
Urbex Feature - Nile Guide
A while back I was contacted by Nile Guide and asked if I would allow some of my photos to be used in a feature that they were putting together about urban exploration in UK asylums. My shots of the Deva Asylum were used, and upon looking the article up this evening, I'm very glad to see that it's linked to from multiple sites, including Digg, FFFFound, and even USA Today. The Deva...
8 tags
Strongbox Magazine
As we're taking a quick dip into the archives, here's BlackXList's feature in Strongbox Magazine's "Glimpses" section, designed to highlight up and coming photographers I want to say a big thanks to the guys from Strongbox for getting in touch with me, and making the process hugely enjoyable, and for giving me the opportunity, especially enjoyable since the...
8 tags
Graff Wars
A long time ago in a galaxy far away… ok ok, in 2010 Kontur released a book called "Graff Wars: Graffiti inspired by the Star Wars Universe" Dime One and Vetz did this piece which was included in the book. You can purchase the book here: http://www.amazon.co.uk/Graff-Wars-Graffiti-Inspired-Universe/dp/8293053038/ref=sr_1_1?ie=UTF8&qid=1323712151&sr=8-1 Or, if...
Vetz Update
Some Community Workshop updates from Vetz, 2 boards completed by Vetz, and the kids of year 6 of Boughton Heath School at a Graffiti Workshop day. Huge thanks to all at the school, the kids of year 6 and Ash aka junior.  
Black X List upcoming events
I have a bunch of shoots coming up in the next few days that I thought it would be worth mentioning on here, Just recently I was lucky enough to shoot George Clinton & his current line up of Parliament/Funkadelic, and I'm delighted to say they are absolutely incredible live. I'm currently copying and working my way through the photos from that show, so I will have some from the...
7 tags
Vetz Upcoming events
Quick Update of some upcoming events Vetz is involved in Running Graffiti workshops at a Junior School in Boughton, doing a whole day of graffiti designing/drawing with the pupils, lp painting and completing a 16ft x 4ft mural with the pupils to go up in the school. Next week I'm starting on an 8 week project for crime reduction charity NACRO ( http://www.nacro.org.uk/) as part of a...
16 tags
Black X List Photo Updates
I realised that I'd mentioned shooting the J Cole show a week or so ago, but hadn't put anything up (on this blog) in order to show the results, so here's a quick selection of some shots from recent shows: J Cole J Cole Robert Glasper (The Robert Glasper Experiment/Kanye West/Just Blaze) Trife Da God (Theodore Unit) DOOM Ghostface Killah Ghostface Killah ...
5 tags
Vetz Zulu Nation Update
We're excited to say that Vetz is now listed as one of the UK Representatives of the UK branch of The Universal Zulu Nation, and listed alongside some very illustrious names on their official site. For more information on the organisation please click here http://www.http://zulunation.co.uk/about.asp 
10 tags
Dead City On The Airwaves →
Vetz is appearing on Lache FM Community Radio, Wednesday 30th November 7 - 8pm, talking about his history and involvement in the graffiti and hip hop scene, and his progression into community based projects, and the wider ideas of what hip hop could/should be, and also spinning some classic tunes by Soul Sonic Force, Hijack, KRS ONE & BDP, and a whole lotta funk! Either click the link above,...
8 tags
Eye Candies
A little while ago I was lucky enough to be featured on the Eye Candies blog for my Urban Exploration shots of High Peak College The feature is available here: http://www.eyecandiesblog.com/5/post/2010/11/high-peak-college.html And shortly afterwards, we followed up with an interview, and some other shots The interview and more shots are available to see here: ...
8 tags
Hard Target Interview →
Here's an interview with my good friend Swoz of Hard Target, conducted by my good friend Peachy (Six Ft Ditch etc). I did the photography and layouts for Hard Target's first record "No More Demons" a little while back, and I'm very excited to be involved on working on their new record too. (I'm also working on a new 7" cover for one of Peachy's...
7 tags
J. Cole
Just a quick update to say tonight I'll be shooting Roc Nation/Columbia artist J. Cole in Manchester. I also have some very exciting shoots planned, but I'll update with more info on those closer to the time. In the meantime, if you want to see a small portfolio of my Photography work, you can check it out here: www.bxlphotoport.tumblr.com or follow my 5 days a week photo blog...
4 tags
Dead City Upcoming Events
Some upcoming info that Dead City Members are involved in: Vetz: This Sunday (20th November 2011)  Exacta Deva Stadium, Sealand Road Chester, Vetz will be running a FREE graffiti art workshop as part of Chester F.C.'s volunteer day.  Also upcoming two events working with crime reduction charity N.A.C.R.O. to paint two hostels with the residents, and painting and graffiti drawing workshops...
The overblown, self congratulatory "Introduction to Dead City" post is on the way. In the meantime, please take the time to check out the links and projects we'll be posting up tagged as "Inspiration", We're only posting up things that we think deserves highlighting, so we won't be flooding out information for anyone and everyone, just the projects that...
2 tags
1 tag
Shelltoe Shoul Radio show →
A Great radio show, that definitely deserves checking out. Just to be 100% clear, anything that is being tagged as "Inspiration" is something that we feel deserves highlighting, and NOT something that we're trying to take any credit for whatsoever, just hoping to share something that you may be into, and that at least one of us definitely is, and feels deserves to be shared with...
Dead City Studios
Welcome to the Dead City Studios Tumblr page. Stay tuned for more info on who we are, what we do, why we do it, and more